Best antivirus software 2023
Using antivirus software means you're protected from more than just malware. While viruses, ransomware, rootkits, and bots are still dangerous threats, the best antivirus software keeps you safe from phishing schemes, keyloggers, spyware, adware, and even identity theft.
Your Windows machines come with Microsoft Defender already installed on them; for many, it is good protection. But it's a good idea to add additional layers of security because a single program can't catch everything. And over the years, third-party testers have seen the vulnerabilities and damage that come with putting full faith in Microsoft Defender alone.
I recommend any of the antivirus software in this guide, but my favorite is Bitdefender. It doesn't take up a lot of resources, catches threats before they are able to begin the download process, and is overall a good value. Here's a more in-depth rundown of this and other top antivirus solutions.
Best overall: Bitdefender Total Security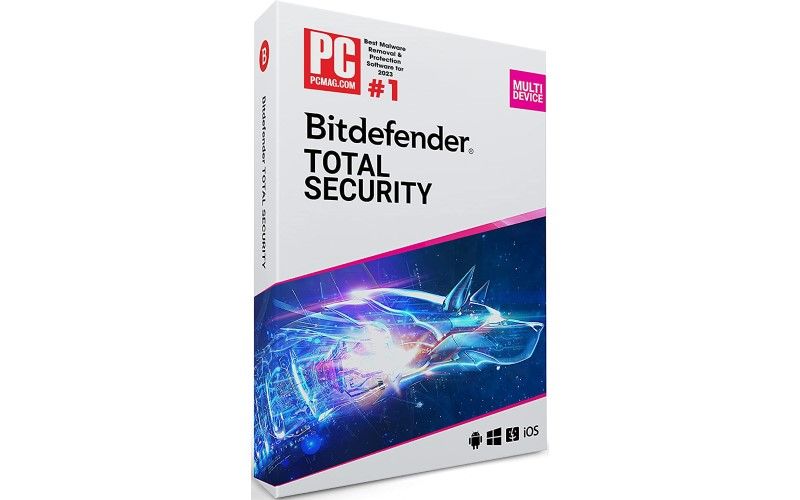 Bitdefender Total Security consistently does a great job of stopping malware threats before they even have a chance to start downloading to your device. And most threats don't even make it into the quarantine folder, because Bitdefender recognizes them and immediately scrubs them away. This means there are no remnants to infect your computer.
This antivirus software recognizes ransomware, so the risk of you falling victim is pretty tiny while using Bitdefender. And when you're browsing online, Bitdefender's safe browsing technology will block websites that have known threats hidden in them.
With the Total Security package, you get to protect your family from other threats, too. For starters. Bitdefender has webcam monitoring to make sure no program or person accesses it without your permission. There are also parental controls so you can filter web content and monitor exactly what your child is viewing online.
Bitdefender also includes a password manager to help you remember login credentials and create passwords that are hard for snoops to decipher. There are extra protections so keyloggers can't watch what you're typing and steal your credentials that way.
You also get a VPN with Bitdefender, which is a pretty good and reliable one. However, you do have a cap on how often and how long you can use it each day. But it's enough to shield you when doing your most important business online.
There are some problems with using Bitdefender. The biggest is it doesn't do well if your computer is already infected with malware. In fact, most antivirus programs don't do well on existing infections. But after using malware removal tools, Bitdefender will easily take it from there to keep malware off your devices in the future.
Bottom line: With powerful security tools and impressive real-time monitoring, Bitdefender has enough to keep just about every aspect of your family safe while online.
Best for mobile: McAfee+ Premium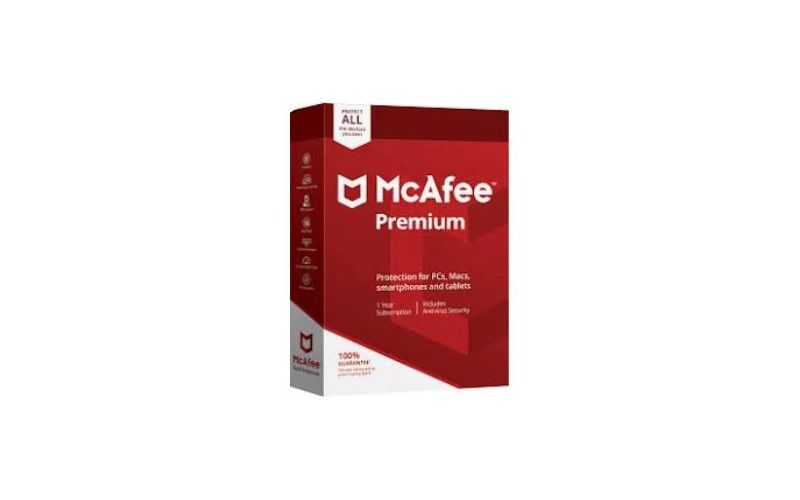 Many cellphone providers offer antivirus protection as part of their plans, and often they recommend McAfee. There's good reason to use McAfee for mobile protection. It's really good and stops threats in real-time. This means McAfee recognizes threats before they can fully download and stops them quickly.
Another good feature of McAfee is fairly easy to use, even if you haven't used an antivirus software program before. The default settings are strong enough to give you adequate protection, so you don't need to worry about configuring anything.
All McAfee computer protection software comes with a password manager and a secure firewall. You also get unlimited access to the McAfee VPN. This is a great feature that hides your computer's IP address and your online identity, so your online browsing activity can't ever be tracked back to you.
One perk for using McAfee+ Premium is you get identity theft monitoring as part of the deal. McAfee will keep an eye out on the dark web for any of your personal information and will let you know if it is ever sold or compromised.
McAfee+ Premium doesn't help you regain your identity, but there are other programs, like McAfee+ Advanced and Ultimate that both have additional identity recovery tools. These programs also have parental controls for more family protection.
Overall McAfee+ Premium is a good deal and lets you protect an unlimited number of devices. However, the under $50 subscription is only for the first year. After that, the price jumps substantially high to almost $150 per year. Also, on some devices, you may notice a slowdown because McAfee is pretty heavy on its resource use.
Bottom line: For stopping malware on mobile devices in real time, McAfee is a really good choice. And you get unlimited access to its VPN. 
Best free antivirus: Avast Free Antivirus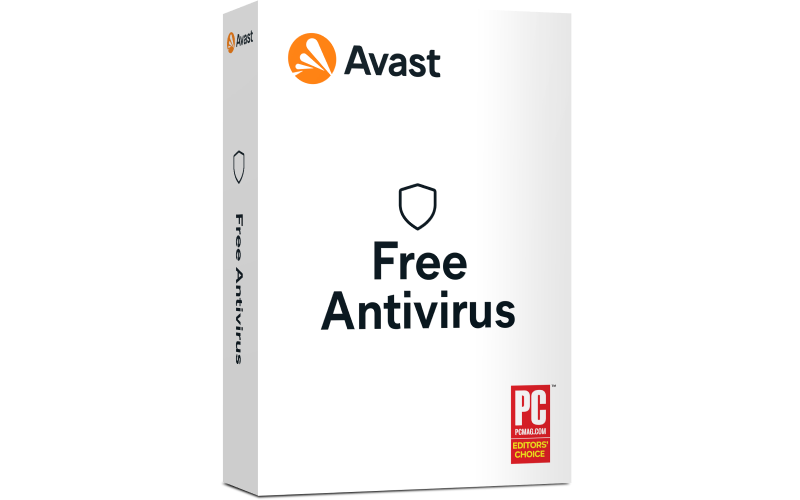 Avast is probably the top downloaded antivirus software around the world. It recognizes most threats, including ransomware, and zero-day threats to keep you extra protected. 
Avast snatches the threat during the download process and places it in the quarantine folder. After several days it will be completely deleted so no part remains on your computer.
As an added bonus, Avast Free comes with a firewall to keep an eye on your network connection. This isn't a common feature included with free antivirus programs, so Avast gets kudos from us for having it. This is especially helpful if you're connecting your laptop to public networks and hotspots.
For gamers, Avast is the bomb! Its gaming mode it the absolute best! Avast recognizes when you're in an online game and will minimize the resources it uses while you play. You're still fully protected, but you won't have to worry about slowdown, popup messages, or even scheduled system scans until after you're done playing.
Because it is a free program, Avast Free doesn't come with any additional security features. It won't monitor your webcam, and it doesn't have a password manager. But there are several paid Avast software that does include these extra protections.
Avast free is also only compatible with Windows operating systems. This means you can't protect your mobile devices, including cellphones, with this antivirus. But overall it is easy to use and offers great protection without costing anything.
Bottom line: Avast Free Antivirus is used all around the world, so it recognizes a lot of threats, including ransomware. Its firewall and gamer mode make it a decent choice if you're on a budget.
Best for current infections: Malwarebytes Free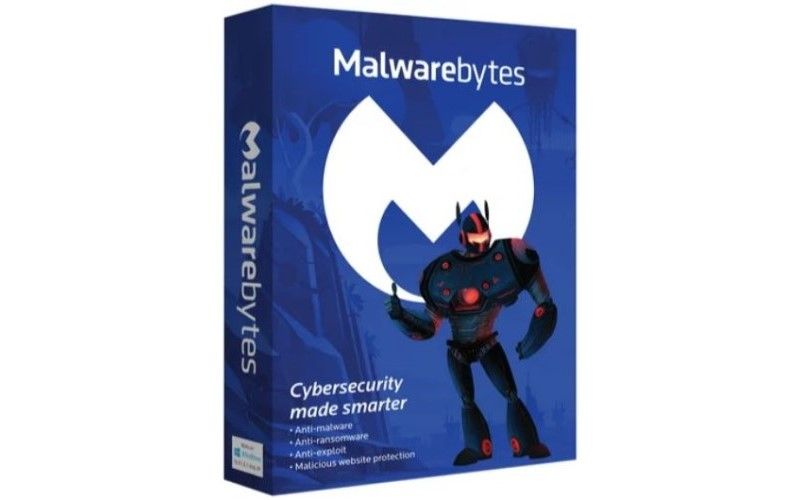 I am often asked for my recommendation for devices that already have malware on them. Most antivirus software isn't designed to take care of existing infections, and often the malware is programmed to block antivirus files from downloading or even the website to be reached.
Malwarebytes Free is a malware removal tool that is strong enough to get around even the sneakiest of threats. it is the best at finding and permanently removing threats off any device, computer, or mobile.
This antivirus solution is really, really simple to use. It automatically downloads to your device when you click the product button. This is how it sneaks by malware that's watching for any antivirus files. Once installed, Malwarebytes instantly goes on the hunt for threats to remove.
Because it is a malware removal tool instead of traditional antivirus software, Malwarebytes doesn't stop threats in real time. Even if you keep Malwarebytes installed on your device after malware is removed, it will only gather up threats when they, again, infect your computer.
Malwarebytes does have several traditional antivirus programs that you can purchase and use for real-time protection. Some of these include a VPN for protecting your digital identity while online. But for threats already on your device, you'll still need Malwarebytes Free.
Bottom line: Malwarebytes Free is the best antivirus program to get rid of existing threats on your computer. But it isn't an option for preventing attacks in the first place.
Best for ID protection: Norton 360 with LifeLock Select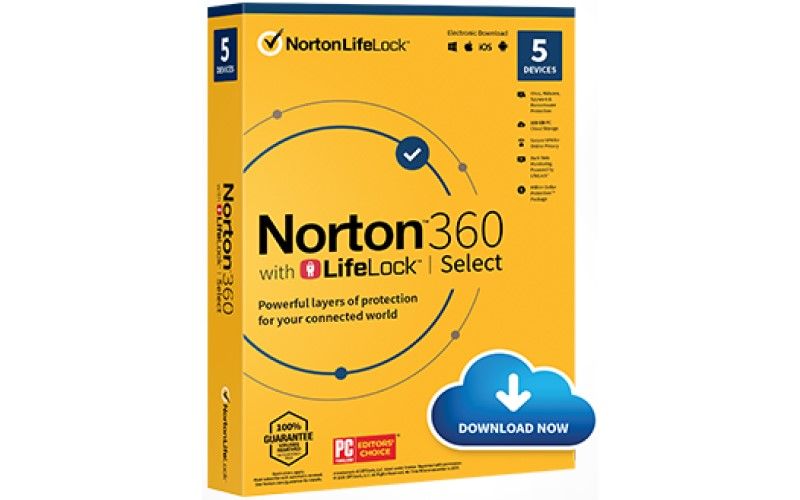 With identity theft as big of a threat as ransomware, Norton 360 makes sure to tackle them to give you a lot of security and privacy. It is bundled with LifeLock, the leading identity theft protection service.
On the antivirus side, Norton stops threats in real-time to keep malware from infecting your computer. It has a robust firewall to make sure threats don't come in through your network connection and not just through internet downloads. You also get webcam monitoring and parental controls.
As with many of the best antivirus software, Norton comes with a VPN to protect your online identity and keep your browser history from being tracked or logged. And you're not limited to how often or how long your use it each day.
LifeLock keeps an eye on your information and alerts you if it's found on the dark web. This information includes your social security number, bank account and credit card numbers, and login credentials including passwords. It will also keep a lookout if criminals use your identity for medical care or as an alias.
One of the best services included with Norton 360 Select is that if your identity is compromised, LifeLock will help you restore your identity. This includes walking you through the forms you must submit to the IRA and credit reporting agencies.
Norton is one of the few antivirus programs that have a monthly subscription option. This allows you to get a feel of the service before committing to it long-term. However, both the monthly and yearly subscription cost is pretty hefty and it gets more expensive after the first year introductory price.
Bottom line: Norton 360 Select protects every aspect of your life from real-time malware monitoring, online movements shielded, and your physical identity protected from illegal use.
Best safe banking tools: Trend Micro Antivirus+ Security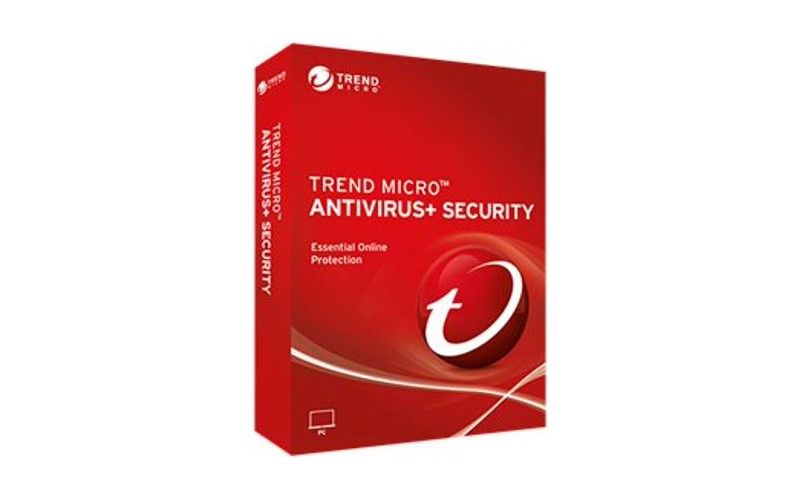 One of the best features of Trend Micro Antivirus is its safe banking tools. These give added protections while you shop or are logged into your online financial accounts so that important and personal information isn't stolen.
Another great feature of Trend Micro is its safe browsing. It is super sensitive to fake websites and will block you from those with malicious files or that have phishing schemes on them. For example, it recognizes when a fake Paypal link is clicked and won't let you get through to the website.
Trend Micro is really good at detecting all sorts of threats, including ransomware, and stops malware in real-time before it has a chance to infect your device. It also has a firewall booster that helps protect network connections. This is especially helpful if you're using a public internet hotspot.
Trend Micro has been around for a long time and is a very trustworthy antivirus software. But it does have its drawback. With its basic Antivirus+ Security program, you don't get a lot of extra tools. Password managers, webcam protections, and identity theft monitoring are nonexistent. But other Trend Micro programs do include some of these.
This antivirus program is really easy to use because it uses simple words and comes with the best functions preset by default. However, it does take a long time to run scans on your computer, and you may notice some slowdown during them.
Bottom line: If you do a lot of banking or shopping online, Trend Micro Antivirus+ Security is a good tool to have because of its stellar safe banking tools, plus its ability to recognize and block fake websites.
Best basic protection: Microsoft Defender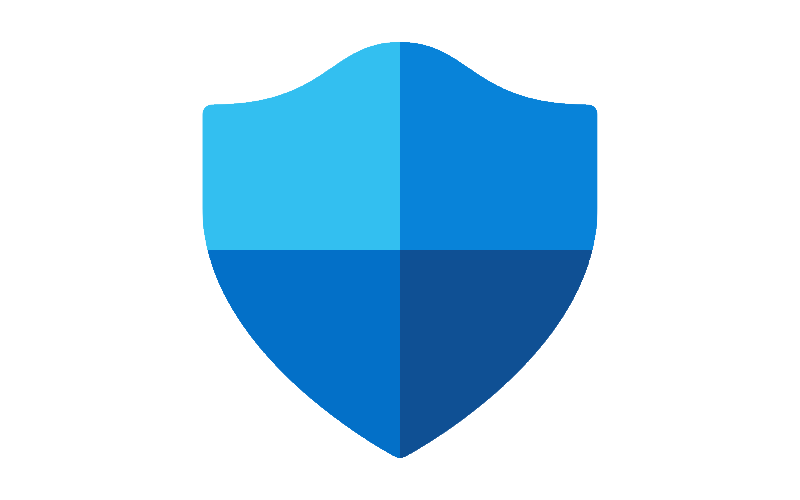 If you're running Windows on your computer, you already have Microsoft Defender built in. This security solution works best in tandem with Microsoft Edge, but will also recognize and stop malware attempting to infect your system through other browsers.
Microsoft Defender works in the background to keep viruses at bay but is also pretty good at stopping zero-day threats and ransomware detection, too. And it doesn't take up a lot of resources since it is part of the Windows operating system design.
I particularly like the sandbox feature which will place any rogue code into a safe section so that it can be executed without affecting the rest of the system. The tamper protection, which stops malicious apps from changing settings, is also a really useful feature. Emails are screened and this will even stop file-less-malware from being injected into the RAM thanks to a memory integrity feature.
Microsoft Defender has a decent firewall to keep an eye on your network connection. And it has some parental controls so you can set time limits for your kids, block inappropriate content, and monitor their online activities.
Defender does come with limitations. For one, it doesn't have the best detection rate. Thankfully it works well with other antivirus software so that, together, you are doubly protected. Microsoft Defender also doesn't have the extra security protections found in other programs, like a password manager, safe banking tools, or a VPN.
Bottom line: Microsoft Defender comes pre-installed on your computer, which means you don't need to do anything to get it going. It may not have the biggest feature set, but it's free and designed for Windows users.
Best for Mac: Intego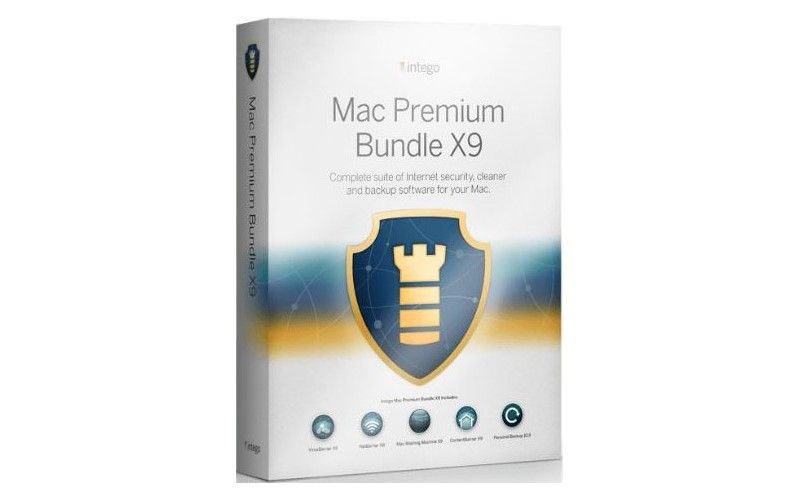 While Intego will technically work on Windows, too, we just want to focus on the Mac side. This is because Intego is really designed to work with Mac and iOS devices and works just like any other Mac software, so it should feel natural when using it.
On Mac machines, Intego stops threats in real time, but a little bit slower than Windows programs. It waits until the file is downloading and opening before snatching the malware and quarantining it. It's still very effective and will keep your devices clean.
On top of malware protection, which includes great ransomware shields, Intego comes with a firewall, that strengthens the one that comes with the Mac operating system, and parental controls which are helpful when allowing kids to work and play online.
Intego is available for mobile devices, including iPhones, but you only get the VirusBarrier program. The others, with additional features, won't work. In fact, one of the biggest downfalls of Intego is that the Mac Premium Bundle comes with several separate downloads. In order to get the full benefits of the program, each one needs to be downloaded and installed separately rather than as a complete, singular software.
For both Mac computers and mobile devices, there are still a few important features that I would like to see included. For example, a password manager would be helpful since Mac users are just as vulnerable to keyloggers and need to be on top of longer and more secure login credentials, just like Windows users.
Bottom line: Intego Mac Premium Bundle is designed specifically for Mac users, and while it also works for iPhones and iPads, the security features will be limited. But protection from viruses, ransomware, and other threats is awesome.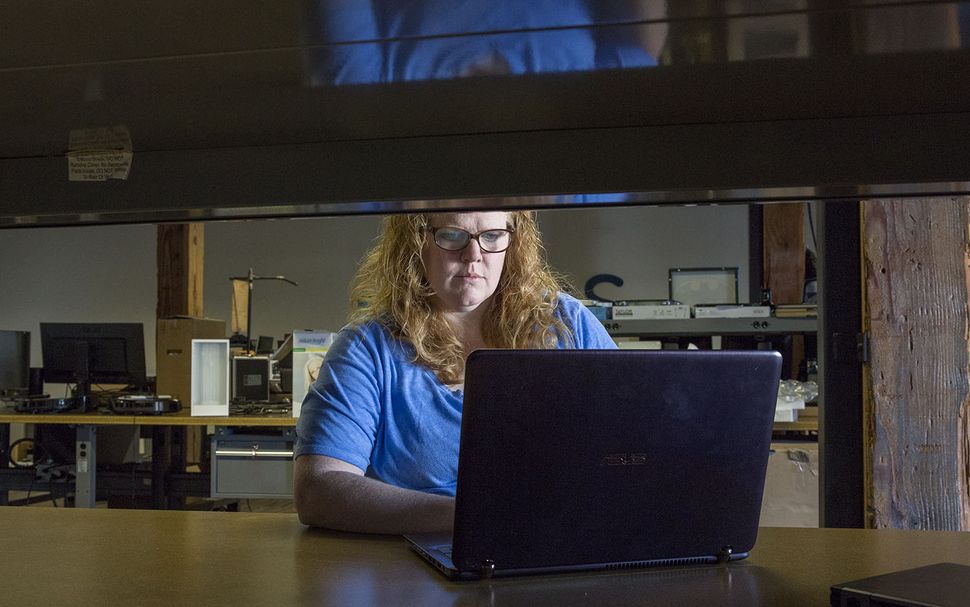 Compare Antivirus Products
Swipe to scroll horizontally
| | | | | | | | | |
| --- | --- | --- | --- | --- | --- | --- | --- | --- |
| | Bitdefender | McAfee | Avast | Malwarebytes | Norton | Trend Micro | Microsoft Defender | Intego |
| Protection score | 99.5% | 98.5% | 99.5% | 80% | 99% | 98.5% | 96.5% | 97.5% |
| Number of devices | 10 | Unlimited | 1 | 1 | 10 | 1 | 1 | 5 |
| Operating system | Windows, Mac, Android, iOS | Windows, Mac, Android, iOS | Windows, Mac, Android, iOS | Windows, Mac, Android, iOS | Windows, Mac, Android, iOS | Windows | Windows | Mac. iOS |
| Real-time protection | √ | √ | √ | $ | √ | √ | √ | √ |
| Firewall | √ | √ | √ | Row 5 – Cell 4 | √ | √ | √ | √ |
| Webcam monitoring | √ | Row 6 – Cell 2 | $ | Row 6 – Cell 4 | √ | Row 6 – Cell 6 | Row 6 – Cell 7 | Row 6 – Cell 8 |
| Safe banking tools | √ | √ | $ | Row 7 – Cell 4 | √ | √ | Row 7 – Cell 7 | Row 7 – Cell 8 |
| ID theft monitoring | Row 8 – Cell 1 | √ | Row 8 – Cell 3 | $ | √ | $ | $ | Row 8 – Cell 8 |
| Anti-theft | √ | Row 9 – Cell 2 | Row 9 – Cell 3 | Row 9 – Cell 4 | Row 9 – Cell 5 | Row 9 – Cell 6 | √ | Row 9 – Cell 8 |
| Parental controls | √ | √ | Row 10 – Cell 3 | Row 10 – Cell 4 | √ | $ | √ | √ |
| VPN | 200 MB per day | Unlimited | $ | $ | Unlimited | $ | Row 11 – Cell 7 | Row 11 – Cell 8 |
Here's my recommendation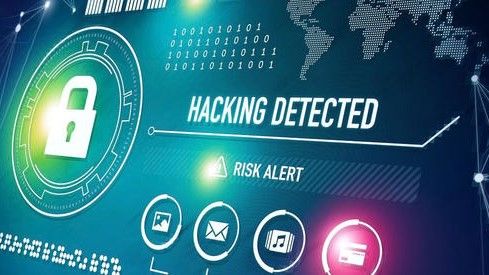 Over the many years I've been testing antivirus programs, Bitdefender (opens in new tab) has held the top spot most of the time. This year is no exception. Bitdefender Total Security has all the features you need to secure your computer from some of the nastiest threats, including ransomware, Trojans, worms, and rootkits.  And they work! 
I've witnessed Bitdefender at work in my own testing year after year. But so has other third-party testing facilities like AV-Test and AV-Comparative. When comparing all these results, I come up with an average protection score for each of the antivirus software evaluated. Bitdefender typically comes out on top.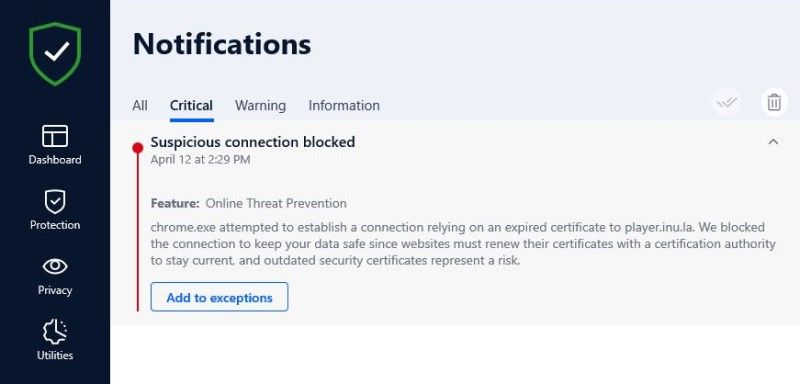 Bitdefender stops malicious files before they start downloading, and scrubs the threat from your computer immediately. It also does an excellent job of recognizing phishing schemes designed to look like login pages of popular websites like Facebook and PayPal.
Microsoft Defender is a really good security program that comes with your Windows computer. However, in order to take full advantage of its features, users need to be able to configure it properly. This is a daunting task if you're not really tech-savvy. Even then, no antivirus software will stop every threat every time.
Using Bitdefender, along with Defender, gives you added protections and some tools that Microsoft Defender doesn't comes with, like safe banking tools, webcam monitoring, and a VPN. Bitdefender also comes with the most important features set by default, so you still get excellent malware protection without touching any of the settings.
Another advantage to using Bitdefender is you can use it on multiple devices, including Mac computers and mobile devices, plus manage everything from a single account.
All antivirus software is designed to stop threats from infecting your computer. However, if you already have malware on your PC, or mobile device, antivirus software can't really help you. Instead, you need a malware removal tool, like Malwarebytes. Once the threats are gone, then it's a good idea to install Bitdefender or another antivirus program to keep malware from returning.
Antivirus software and data sharing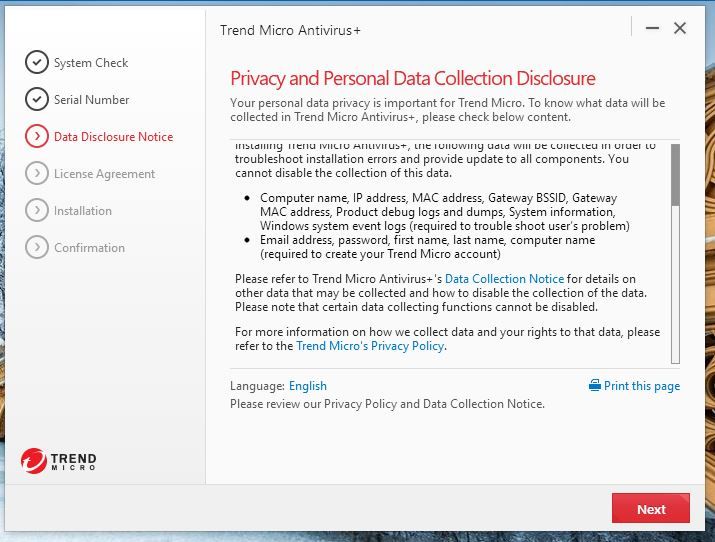 There has been some news about antivirus companies using their software to collect user information. For example, in 2019, Avast acknowledged it collected user information, such as search results and online browser histories, and sold it to third-parties, such as Google. It has since discontinued this program, but every antivirus solution still collects and uses customer data in some form or another.
The first reason for antivirus programs to collect user data is to ensure updated malware information is logged in threat databases quickly. Zero-day threats, which are malware files so new they haven't had a chance to be named, yet, are the most common threats picked up on user computers then shared with these databases. Without this information, too many systems would be vulnerable to malware attacks because it would take too long for antivirus programs to figure out these threats and how to stop them on each computer. Getting this information to shared databases quickly is the best way to protect everyone.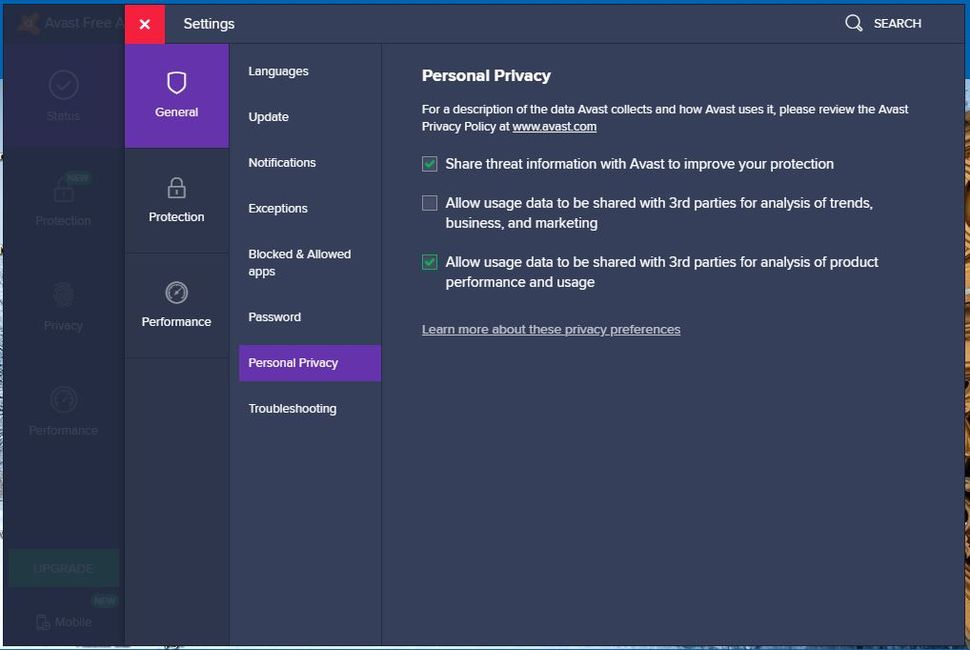 The second reason for collecting user information is product research. It's helpful for many software companies to know how their clients interact with the world wide web. Security software, especially, gathers information to create better programs that recognize spam messages, phishing schemes, and websites that tend to harbor malicious files. It's also helpful to know information, such as how often users download videos and games, or shop and bank online, to better design and optimized protection tools for these activities.
The third reason for user data is to make money. It isn't a secret that websites and software gather information about their users and send it along to business partners. These partners then use this information to create targeted ads. This is why, after searching for a blender on Amazon, you are suddenly inundated with blender ads on Facebook.
It might make you uneasy to think about your information being gathered and shared. However, each antivirus program does give you the chance to opt out of its data collection program. Every software I tested asked me during the initial download and setup if I wanted to participate in its collection program. In each instance, I opted out, though I could change my mind and opt back in simply by adjusting the appropriate settings. However, even when opting out of these programs, there is still going to be some information gathered. It is the only way software programs can better serve their users.