Army Reserve MPs Conduct CPX – DEFENDER 23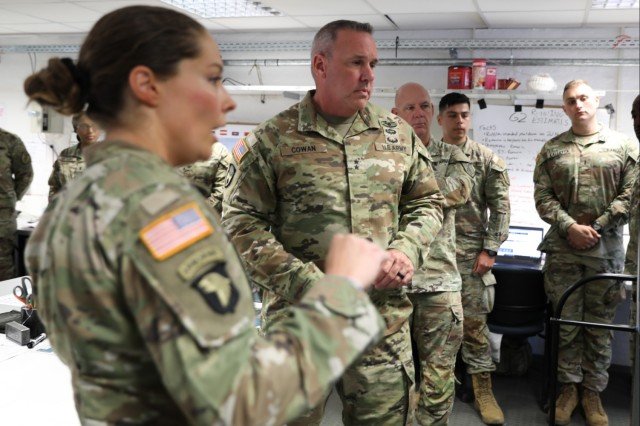 U.S. Army Reserve Soldiers of the 200th Military Police Command (200th MP CMD) completed their role in the command post exercise (CPX) on June 14 at the Joint Multinational Simulation Center, here, part of U.S. Army Europe and Africas (USAEUR-AF) exercise DEFENDER 23.
About 100 Soldiers from the from the headquarters of 200th MP CMD at Fort Meade, Maryland, and its subordinate headquarters of 300th Military Police Brigade (300th MP BDE) from Inkster, Michigan participated overall.
The 200th MP CMD served as the theater military police command and lead of captured personnel operations during the exercise. The primary focus was to test their operations management skillsets within a multinational force environment through computer assisted simulation.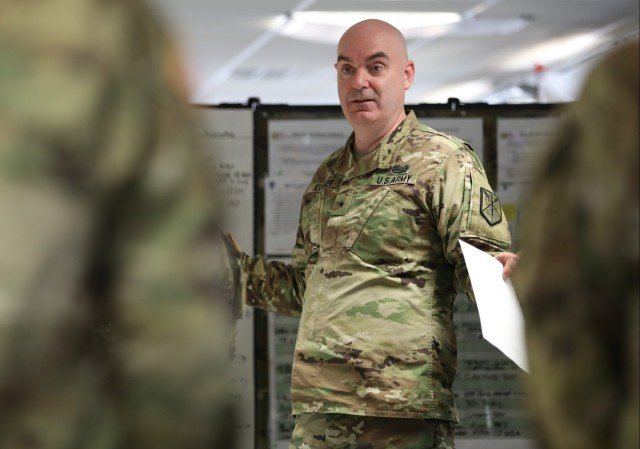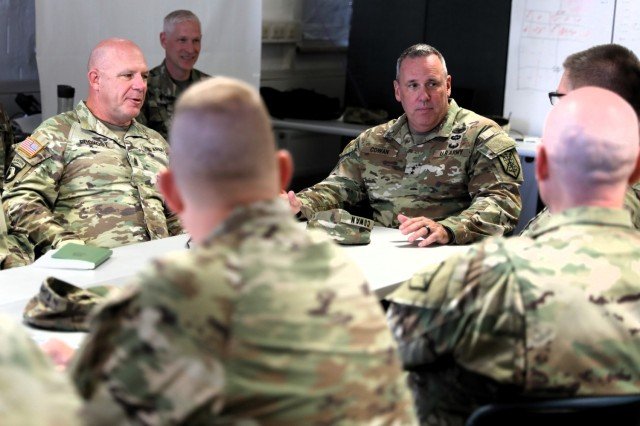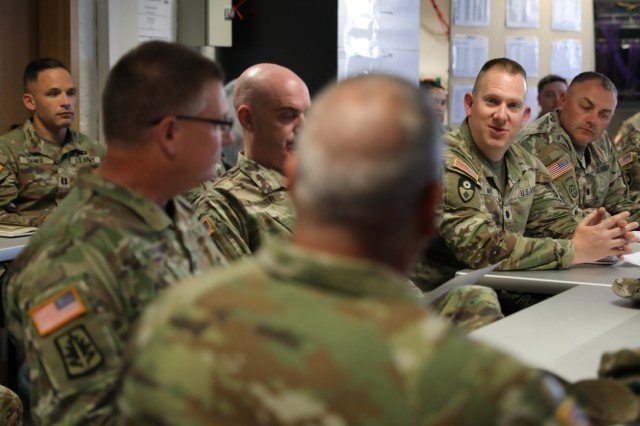 Brig. Gen. Vance Kuhner, deputy commanding general (support) for the 200th MP CMD, was charged with overseeing the command during the exercise. According to Kuhner, the three top areas of focus for the unit were deployability, alliance and partnership, and the rule of law.
Our staff exercised their ability to talk to our allies and partners along with our higher headquarters [during this CPX], said Kuhner. In doing so, the staff learned a lot about itself. We learned some new areas that we must focus more on, but we also learned that we could do it. We are ready, we're relevant, and we're ready for the future.
Since many soldiers in the command work in policing in their civilian lives, the transition to a military police mission was somewhat seamless. This exercise included planning considerations of law enforcement, rear area security, and detainee operations missions. Furthermore, the exercise challenged the command to integrate functional skills from medical, chemical, engineer, information operations, public affairs, to civil affairs.
This gave our headquarters staff as well as one of our subordinate brigades (300th MP BDE) the opportunity to come and participate in a larger exercise that included our multinational partners, as well as U.S. Army Europe and Africa staff, and to inject ourselves into not only the planning process, but the execution of working as a theater level military police command, said Col. John Dunn, chief of staff of the command.
This was the first opportunity that we had, as a military police command, to participate in a command post exercise of this level, added Dunn. It really gave us the opportunity to exercise our staff functionality, with higher headquarters as well as our subordinate units, our sister units to our left and right, and our multinational partners.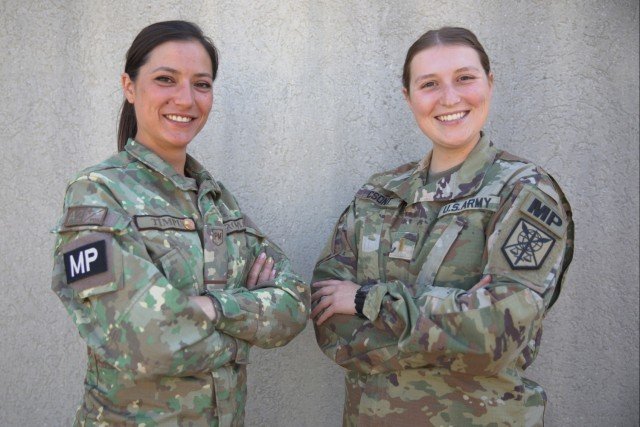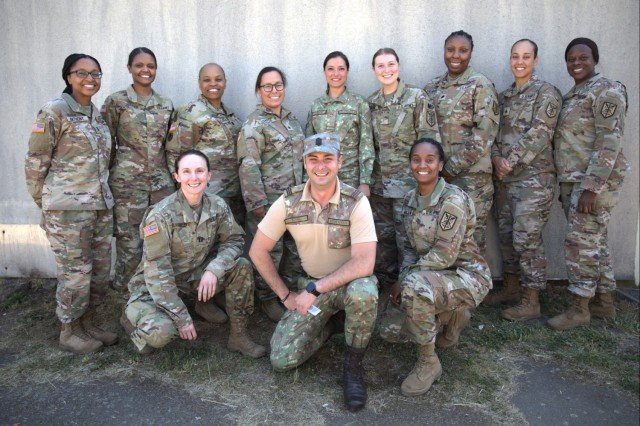 Kuhner told the command staff during the exercise as a teaching moment that its not enough to do just policing anymore. On the battlefield, a variety of scenarios may play out at any time, and the command must be ready to step up. The CPX was an opportunity to train for a variety of possible real-world scenarios.
« We worked first on getting the [battle drills] right, and once we got it right, we worked on speed, said Kuhner. Our ability to get the products out, get the coordination done, work with our down trace brigades, making sure that they're doing what needs to be done to support to the [Combined Forces Land Component Commander], I really saw nothing negative. I saw really nothing that I would say we weren't ready to do. We're ready to do all of it. »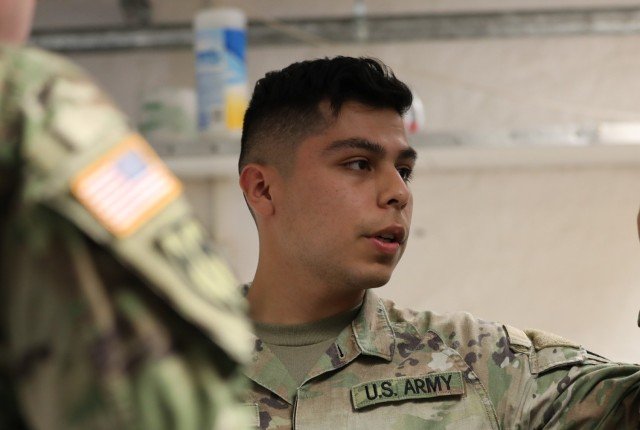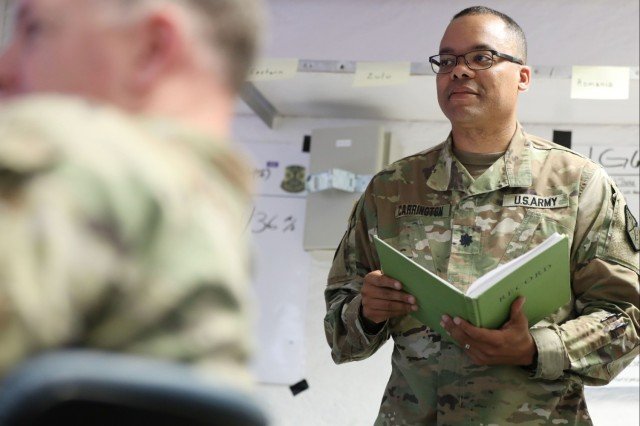 Sgt. Maj. Anthony Kresta is the operations noncomissioned officer in charge for the command. He called enlisted personnel the glue that holds the staff together, ensuring continuity between staff sections.
Having the opportunity to come here to the European theater to train with our U.S. counterparts, as well as our multinational partners, has been one like I've never experienced in my nearly 40-year career, said Kresta. This unique opportunity has given us the ability to train as staff, and especially from the perspective of our enlisted soldiers and our noncommissioned officer corps, an ability to demonstrate to our staff officer members of the team that we are full force multiplier when it comes to the operations of our command post.
The CPX, part of DEFENDER 23, was a computer-assisted exercise designed to build V Corps ability to conduct operations throughout Europe in a multi-corps, multi-national and multi-domain environment. This exercise took place June 5 to 14 and included approximately 2,000 personnel from USAEUR-AF, V Corps, as well as 1,000 multi-national personnel from five allied and partner countries that include Bulgaria, Estonia, Germany, Netherlands and Romania.
DEFENDER 23 is a U.S. European Command directed multi-national, joint exercise designed to build readiness and interoperability between U.S. and NATO Allies and partners.
DEFENDER 23 includes more than 7,800 U.S. and 15,000 multi-national service members from 26 Allied and partner nations, including Albania, Armenia, Bosnia and Herzegovina, Bulgaria, Croatia, Czech (Czechia), Denmark, Estonia, France, Georgia, Germany, Greece, Hungary, Italy, Kosovo, Moldova, Montenegro, Netherlands, North Macedonia, Poland, Romania, Slovenia, Spain, Sweden, United Kingdom and the United States.